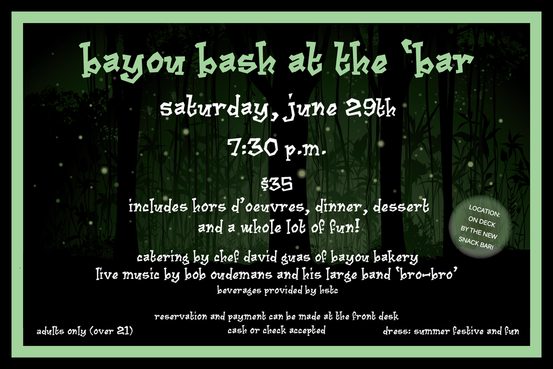 a bit more about da food from Highlands' own David Guas
David Guas is a Highlands member, the executive chef, and the owner of

Bayou Bakery

. Most importantly, he will be bringing the food!

If you haven't tasted true bayou fare, you can read the reviews, read the book ("Dam Good Sweet"), go down to the bakery for some coffee and beignets, or just come on over on Saturday, June 29th to find out what all da fuss is about!

---
And if you don't know Bob Oudemans, just look around the club at all of the plantings and landscaping! Bob is a long-time Board and Club member in charge of Facilities Management and Grounds, (along with Conrad Kleveno, who is not in the band!).