2013 Social Activities
Bayou Bash at the 'Bar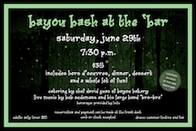 The Bayou Bash at the 'Bar was a great celebration of cajun food thanks to member and chef David Guas, music from the band "bro-bro," and a generally great time at poolside!
Click
for the pics!
---
July Family Pool Party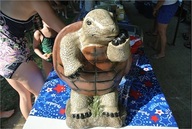 Our traditional family fun party around July 4th once again provided great fun through games and contests for the kids, and lots of socializing opportunities for the adults!
Click
for the pics!
---
A New Zealand Wine Tasting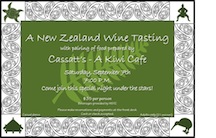 Perhaps the capstone event was our end-of-year New Zealand wine tasting, accompanied by a fantastic menu from Cassatt's - A Kiwi Cafe (just down the road in Arlington)!
Click
for the pics!
---